Compliance Summary

Compliance Summary Tool

Transportation Modes

Service Functions

Regulations

All Topics

Please note: This summary is provided to help you understand the regulations. Consult the references provided for links to the full text of the regulations.
---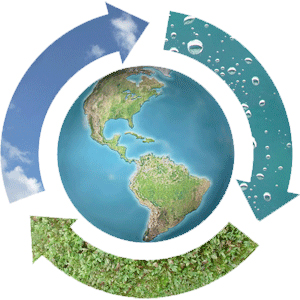 Recycling
This section focuses on recycling opportunities for two common transportation-related wastes: corrugated cardboard and wood pallets.
Recycling is generally voluntary, but a few U.S. cities have passed mandatory recycling regulations. Examples include San Francisco, Seattle, Honolulu and Gainesville require businesses to recycle. Check with local authorities to determine what applies in your area.
---
Benefits of Recycling
Recycling turns materials that would otherwise become waste into valuable resources and it generates a host of financial, environmental, and social returns. Some of these benefits accrue locally as well as globally:
Recycling reduces the need for landfilling and incineration.
Recycling decreases emissions of greenhouse gases that contribute to global climate change.
Recycling prevents pollution caused by the manufacturing of products from virgin materials.
Recycling saves energy.
Recycling conserves natural resources such as timber, water, and minerals.
Recycling helps sustain the environment for future generations.
Recycling protects and expands U.S. manufacturing jobs and increases U.S. competitiveness.
Corrugated Cardboard
Commercial establishments including transportation facilities generate a large portion of the estimated 27.2 million tons of corrugated cardboard discarded each year in the U.S. The good news is 81.3 percent of those boxes were recycled in 2009 (only surpassed in percentage recycled by lead-acid batteries and newspaper), according to EPA's Municipal Solid Waste in the United States: 2012 Facts and Figures. Corrugated cardboard is one of the easiest materials to reduce at the source, reuse, and recycle and because it is so bulky, recycling can save significant waste disposal costs.
Corrugated recycling systems are relatively easy to establish because:
cardboard is easily identifiable,
is often generated in large quantities, and
has a ready market.
Reducing cardboard waste is often the first step a company takes to reduce its waste and reduce disposal costs.
The key to recycling materials such as cardboard is to have a system in place to collect and manage recyclables before they become trash. For corrugated cardboard, typical steps include:
Find a cardboard recycler near you. For assistance, use the Earth911.com locator, enter "cardboard" and your zip code.
Secure a clean, dry place to collect cardboard because wet cardboard is often rejected at a recycling facility.
Break boxes down flat to conserve space in recycling containers.
Remove all strapping, polystyrene, plastic, and other contaminants before recycling and if you generate large quantities consider baling your cardboard (find more information below).
Remove any boxes that cannot be recycled, especially those that are contaminated by toxic or hazardous materials. If it has been treated with plastic extrusions or laminates, wax coatings, etc., it cannot be recycled (unless it is marked with a recyclable certification symbols like the one below, which indicate the coating has been tested and proven recyclable).
The following resources can help you set up a cardboard recycling program:
If you generate large quantities consider baling your cardboard.
Make the most of your baling — if you are baling cardboard and collecting other materials like plastic film, consider sandwich baling.
Pallets
Pallets are rigid platforms made mostly from wood and are used for shipping a variety of products including food, paper, tools, construction materials, etc. There is no need for bulky wood pallets to be disposed of in landfills. They are generally constructed of the unattractive leftover wood that is not suited for building or furniture construction. In that way they are environmentally friendly, since they are made of potential waste wood. If you are disposing of wood pallets, you are in a small minority; less than 3% of the nearly 0.7 billion pallets manufactured and repaired each year end up in landfills according to a study by Virginia Tech and the USDA Forestry Service. Many landfills don't even accept pallets today.
Some transportation companies perform maintenance on pallets in order to extend their useful life. A wood pallet can be repaired over and over again as long as it is done properly and can meet your customer's specifications. When a pallet can no longer be repaired the next option is to dismantle it. The individual components can then be used to repair other pallets or re-manufacture a pallet from recycled parts.
If you plan to recycle your pallets off-site, there are may resources available to assist you:
More Resources

None.